When you've worked in a B2B PR agency for over 25 years, it's easy to forget that the 'turbulence' we experience daily isn't the norm for many. This is because every agency day is different, you never fully know what to expect, and deadlines can be ludicrously short.
Growing agencies like us deal with a lot of uncertainty. The biggest uncertainty for me is the constant battle to run a financially healthy ship while preparing for growth in terms of operations and teams.
This is how I came to be playing a clip from 'Jaws – The Movie' at our annual team kick off last week!
Anyone who knows me well, knows I often think and create through analogies and association. So it was no surprise that, when thinking how to talk to the team about the normality of agency life being anything other than normal, this infamous quote sprang to mind:
You're gonna need a bigger boat
That led me straight over to YouTube to remind myself of the famed movie scene. Five minutes later and I'd found more PR agency metaphors than there's plankton in the ocean, in what was unfolding between the three men on that small vessel as the Great White approached.
That famous line was unscripted, allegedly, which itself makes me think immediately of PR agency life. This is because you always need a script (or strategy), but you need to be ready to ad lib! Expecting the unexpected is part of that script.
Expecting the unexpected
My latest B2B PR agency role, founding and running Skout for 12 years has seen its fair share of unexpected and challenging moments. What I've learned and what this scene shows is that the dynamics of the team on board is crucial to the outcome. In the case of Brody, Hooper, and Quint aboard the Orca, they all bring a different talent to the mix which, combined, seems to work. That mix is fear, knowledge, and grit in equal measure! And that's probably what I use on a daily basis too!
Anyway, I'll let you be the judge. Here is the clip. What agency life metaphors can you find? I've included mine below.
My metaphors for agency life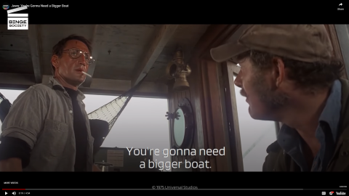 "You're gonna need a bigger boat"
We will always need a 'bigger boat;' agencies must grow dynamically – it is always a balance.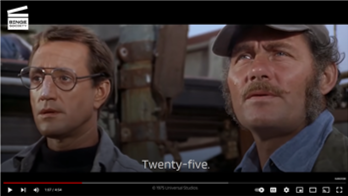 "It's a 20 footer"
We must be fearless and punch above our weight to catch the 'big fish.'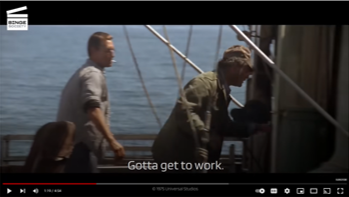 "Gotta get to work"
Solutions to urgent challenges require quick, productive, and collaborative thinking.
"Your husband's just fishing…"
There are often non-urgent but important distractions that must be dealt with too (sorry clients!)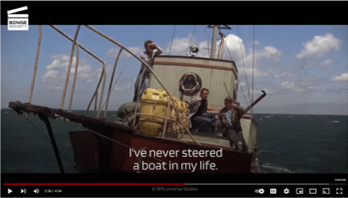 "I've never steered a boat…"
Learning on the job is part of agency life. Attitude over experience every time.
"Time!"
Even with planning deadlines can be last minute but we get it done.
And finally…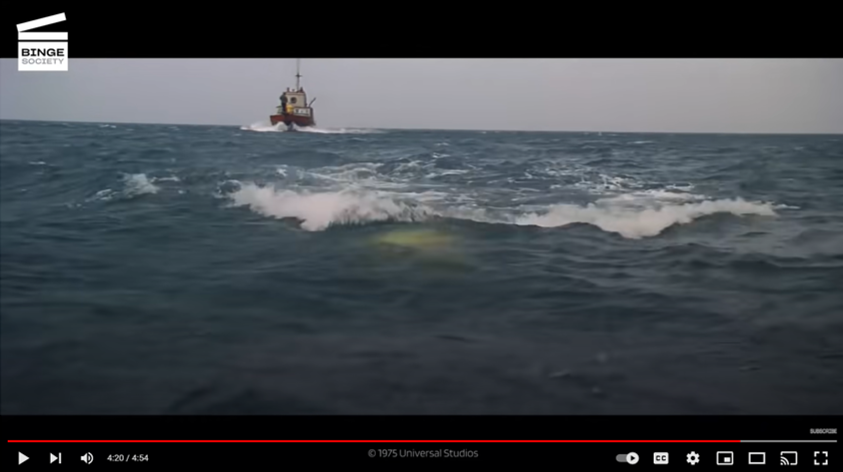 There are no guarantees. Ultimately, some opportunities slip through the net, but we never give up.
NOTE: This is partially a work of fact. Any similarity to actual persons, clients or prospects, or actual events, is probably not entirely coincidental.